ISV 2013
The 14th Invertebrate Sound and Vibration international meeting was held in Glasgow, United Kingdom, July 23-26, 2013. There were nearly 80 participants including 30 students, with 5 plenary talks, 42 contributed talks, 33 posters, a whisky tasting poster session, and live music with Ceilidh dancing. This made ISV 2013 a very memorable experience for everyone. Thanks to all the participants for contributing to the success of this great meeting!
See you all at the 15th ISV in Ottawa, Canada in 2015!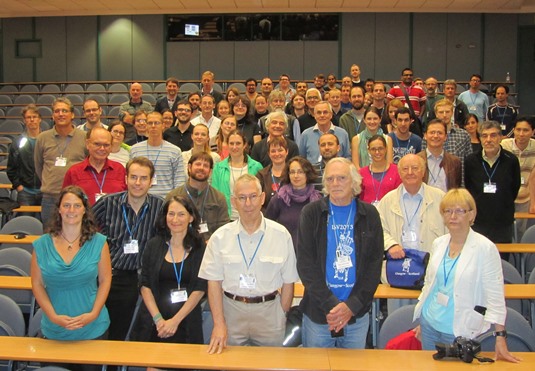 Click for larger picture...
Further pictures from the conference are available here.
The abstract book is available here.
Congratulations to the following student prize winners...
von Helversen Student Award - Anka Kuhelj
Best Oral Presentation - Beth Mortimer
Best Poster Presentation - Marina Brunnhofer
Highly Commended Poster Presentation - Caitlin Preston
Highly Commended Poster Presentation - Peter Moran
The meeting host was Dr James Windmill, with co-organiser Dr Shira Gordon, both at the Centre of Ultrasonic Engineering, University of Strathclyde.